[ AWARD WINNING VIDEO PRODUCTION ]
Let's Talk Video
Since we began life back in 2000 (not quite as long ago as the original Pangaea) we have always loved video.
Whether it's a regional or nationwide TV campaign, 2D and 3D animation, a crowdfunding pitch video, or an engaging film for your website, we have the passion, skills and experience to bring ideas to life.
And, if that's not enough, we always deliver on budget and on time – in fact we guarantee it!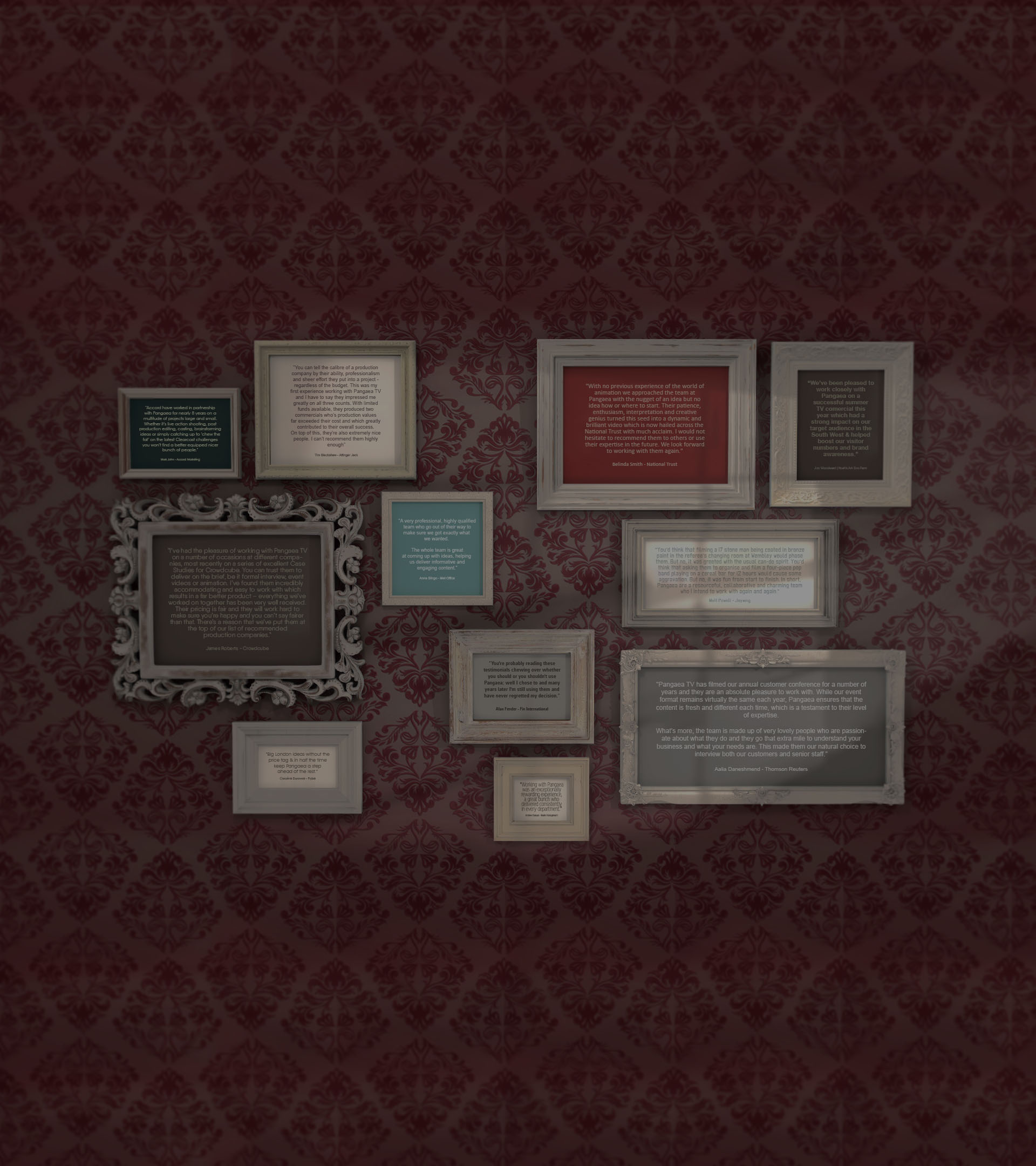 Don't just take our word for it:
"Pangaea TV are a great team of people to work with."
Honest Ideas | Nick Mellor
"I've had the pleasure of working with Pangaea TV on a number of occasions at different companies, most recently on a series of excellent Case Studies for Crowdcube. You can trust them to deliver on the brief, be it formal interview, event videos or animation."
Crowdcube | James Roberts
"Working with Pangaea was a delight. This commercial was well planned, well executed and produced with a fine attention to detail. We got what we wanted yet again. Would definitely recommend."
Realm | Andrew Duncan
"From initial concept creation through to the finished TV commercial, the creativity and efficiency of the team at Pangaea TV made us feel confident that the end product would be right on target – and they did not fail to deliver."
Clarks Village | Lucy Graham
"You can tell the calibre of a production company by their ability, professionalism and sheer effort they put into a project - regardless of the budget. This was my first experience working with Pangaea TV and I have to say they impressed me greatly on all three counts."
Attinger Jack | Tim Blackshaw