[ AWARD WINNING TV & VIDEO PRODUCTION ]
Let's Talk Video
Since we began life back in 2000 (not quite as long ago as the original Pangaea) we have always loved video.
Whether it's a regional or nationwide TV campaign, 2D and 3D animation, a crowdfunding pitch video, or an engaging film for your website, we have the passion, skills and experience to bring ideas to life.
And, if that's not enough, we always deliver on budget and on time – in fact we guarantee it!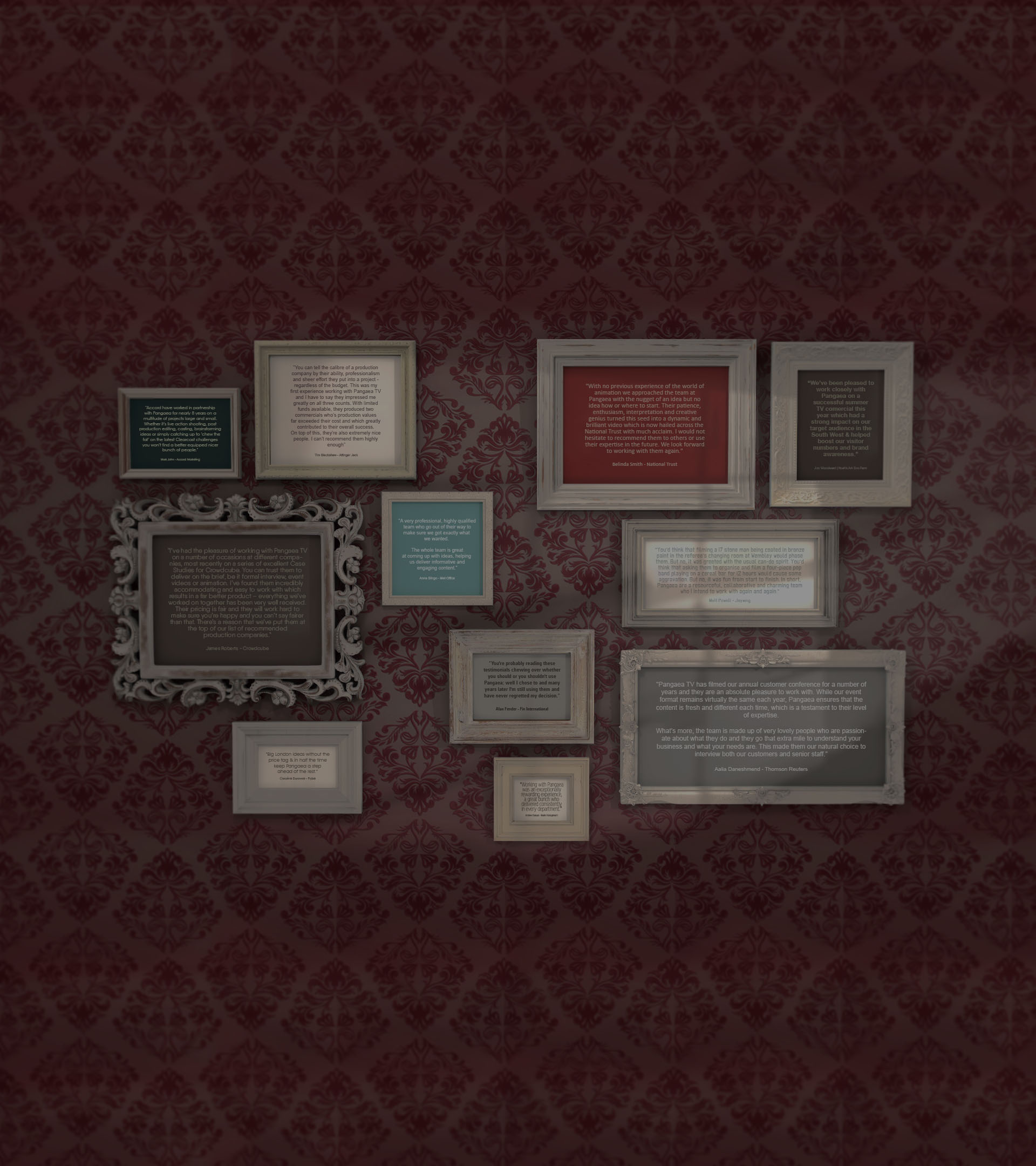 Don't just take our word for it:
"Working with Pangaea was a delight. This commercial was well planned, well executed and produced with a fine attention to detail. We got what we wanted yet again. Would definitely recommend."
Realm | Andrew Duncan
"We've been pleased to work closely with Pangaea on a successful summer TV commercial this year which had a strong impact on our target audience in the South West and helped boost our visitor numbers and brand awareness."
Noah's Ark Zoo Farm | Jon Woodward
"We found Lesley, Glen and the team at Pangaea TV very easy to work with. They listened to our creative ideas and what style of ads we were looking for, and set about delivering the project through to production."
Vansdirect Ltd | Colin Parnell
"'professional, approachable and collaborative'"
The Donkey Sanctuary | Ryan Peasland
"Despite numerous attempts to cause Pangaea a nervous breakdown, I've failed to provoke anything but brilliant experiences and top class work from them."
2020 Agency - now Jaywing | Matt Powell