[ AWARD WINNING TV & VIDEO PRODUCTION ]
Let's Talk Video
Since we began life back in 2000 (not quite as long ago as the original Pangaea) we have always loved video.
Whether it's a regional or nationwide TV campaign, 2D and 3D animation, a crowdfunding pitch video, or an engaging film for your website, we have the passion, skills and experience to bring ideas to life.
And, if that's not enough, we always deliver on budget and on time – in fact we guarantee it!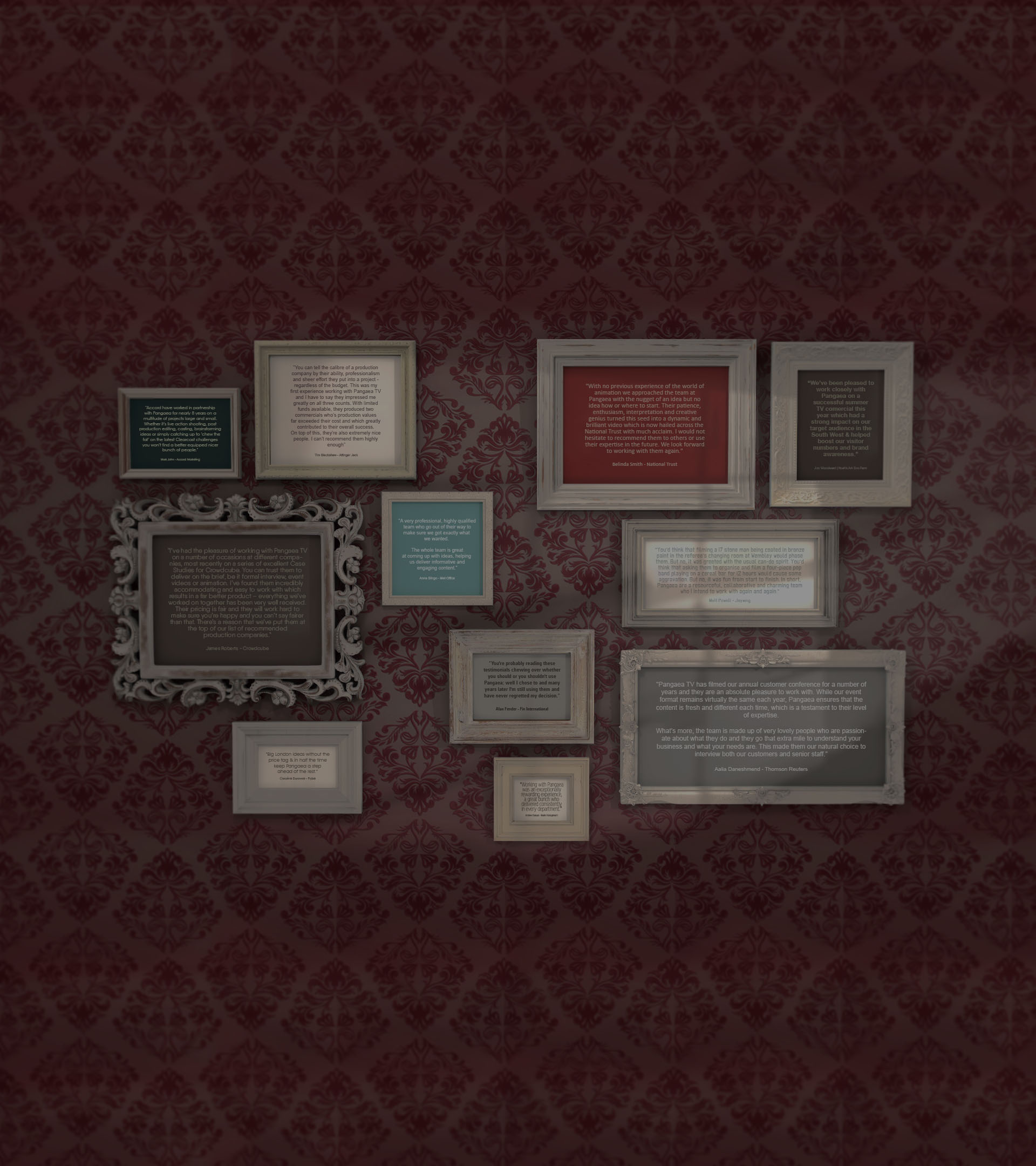 Don't just take our word for it:
"Accord have worked in partnership with Pangaea for nearly 8 years on a multitude of projects large and small."
Accord Marketing | Mark John
"I have worked with the people at Pangaea for many years now and I have found they always deliver, with creativity, flair and importantly a good sense of humour. Use them once and you'll be hooked."
RH Advertising | Geoff Dodd
"'professional, approachable and collaborative'"
The Donkey Sanctuary | Ryan Peasland
"Pangaea met all our expectations in terms of deadline, flexibility and budget. Their creative input added a real touch of genius to the end result and we simply cannot wait for the next collaboration. Thank you!"
Morbern | Carine Equeter
"'professional, approachable and collaborative'"
The Donkey Sanctuary | Ryan Peasland